After having lived in various countries for 16 years, Bayta moved to Berlin in 2010 from the UK. Used to working in an international organisation, she also wanted to socialise in a similar community. She discovered the BIWC via Google and the BIWC's website. At the time, the Club had a waiting list for Germans but Bayta regularly went along to the Stammtisch, as it was then called, and to some events open to potential members. She finally became a member in June 2014, and, shortly afterwards volunteered to act as administrator of the Club's secret, now known as private, Facebook group.
In 2015, Bayta offered to set up a monthly activity group known as the Evening Group which catered for members who were unable to attend BIWC's daytime activities. When asked about a highlight in the many activities she has organised in the past five years, Bayta chose the visit to the restaurant Bejte Ethiopia in January 2020. The event was well-attended by many members of different nationalities. For Bayta, the evening symbolised all that the BIWC is about. There was such a buzz from around the table, as ladies from different countries conversed in English, whilst enjoying Ethiopian food eaten with their fingers.
Bayta sees the BIWC as a gift. New in Berlin, she was thankful for the existence of such an international Club. She was able to connect with like-minded women who shared international backgrounds and had experienced the same sense of displacement when moving to yet another new country, not knowing anybody.
Bayta leaves Berlin in the spring of 2021 when she will be moving to Copenhagen. She will still be working for the same NGO (Non Governmental Organisation) and will undoubtedly be looking out for another international community to join. In anticipation of the move, she's very excited but will, at the same time, be sad to leave Berlin and the friends she has made in the Club.
Bayta says the most memorable BIWC event she attended during her membership was the North Indian cookery class at Robbie's home. This event was organised in October 2014 by the activity group Cook In & Dine Out. She remembers a lively group of international women working together around a large kitchen table preparing and then enjoying many delicious vegetarian dishes. Not without a little help from our expert cook Robbie! This event encapsulated the essence of the Club for Bayta.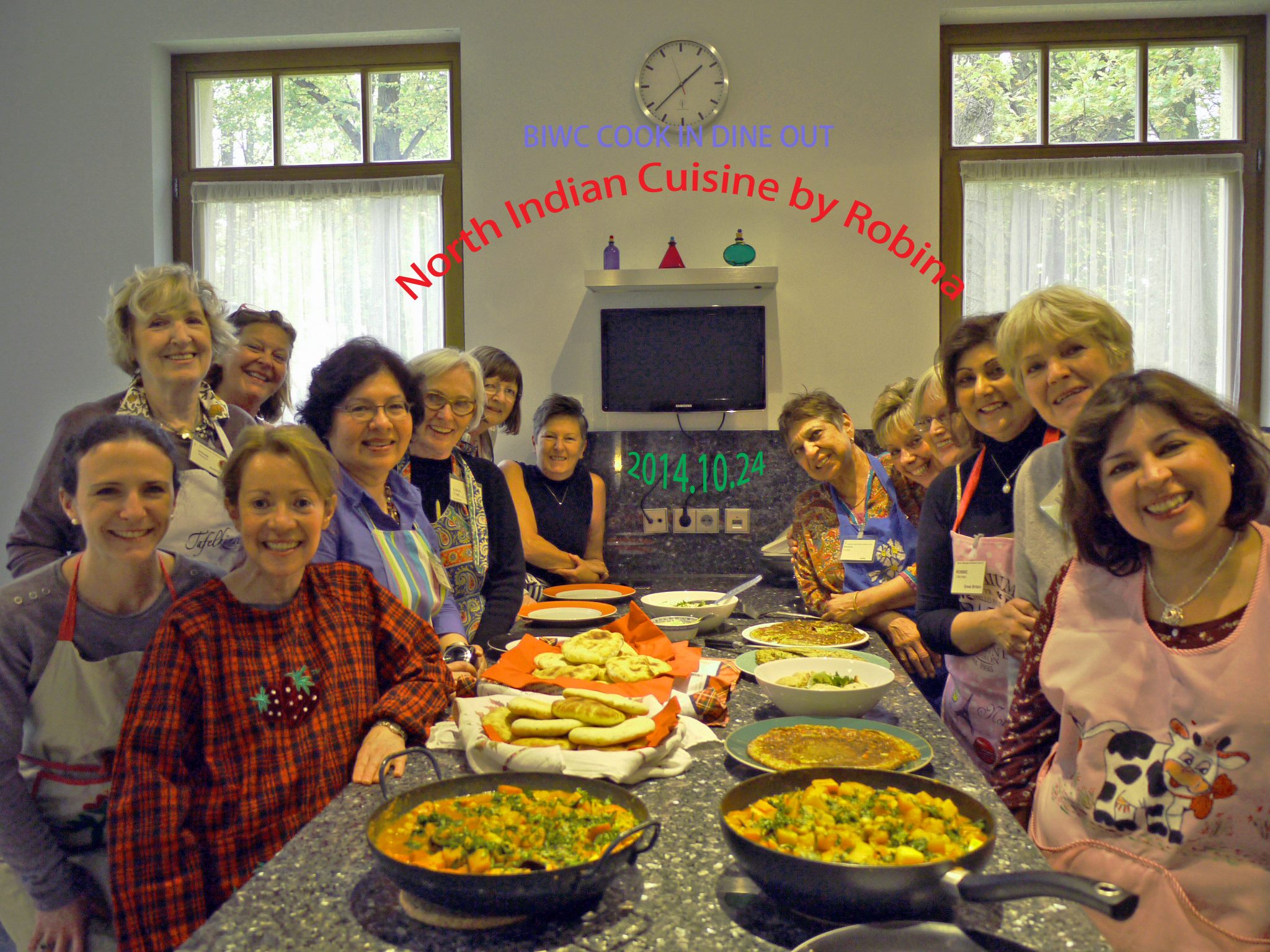 Thank you, Bayta, for your exemplary voluntary contributions as a Club member. You are just the sort of person the BIWC needs to continue to flourish. We wish you good luck for your future in Copenhagen and hope that you'll keep in touch with us.